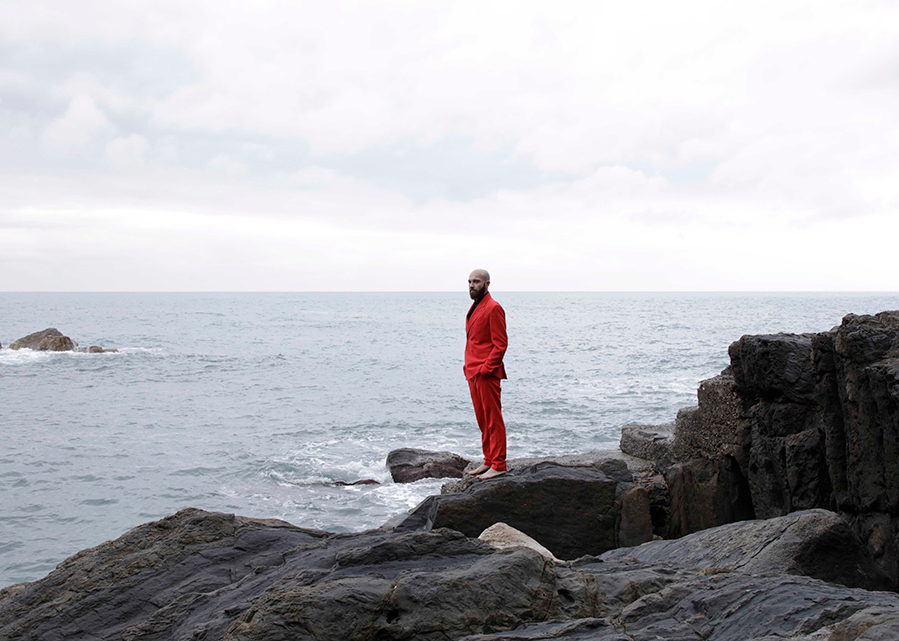 14 Apr

Stefano

"My artistic trinity, the one that most impacted my sensitivity, is entirely female: Penny Crump who was my first dance teacher, Shawna Farrell who was my musical teacher and to whom I owe my balance of striving towards "less is more," and Sadia Salvadori, my choreographer. Then came Marina, my partner in crime and in business, it would be very hard to think of my life today without her. 
In life, I have always been extremely "loud," most definitely not somber.
It is only in recent years that I have realized that silence has an incredible power, of which I previously did not know the meaning. It can be said that I truly learned to love myself in just the last two years. I came to the realization that I need at least three hours a day just for myself. I didn't know where to find those hours, and in the end I decided to get up earlier. Every day I wake up at 5:30am to practice yoga, read and meditate. It is something I have realized that I need since I came back to live here, and it cannot be an accident. This is my soul place. 
It's now hard for me to believe that I came back here after an emotional downfall. I was in Rome, and I met the wrong person in the Roman jet set. I had to start all over again. I reinvented myself as a tour operator. The first time I left I was 17, heading for London. Until then I had lived in my cocoon and it was only then I began to understand what real life looked like. Of course, being gay in Rome or in a European city is different than in a provincial town.
When I opened my restaurant here, the walls of my business were vandalized and I suffered several personal attacks.
I even filed reports with the police for that. But I truly believe that I have to thank those who hated me — by narrating all this hatred to my parents and to the police, I was able to rationalize it and understand just how ridiculous it was. 
I would like to get married one day. I imagine my wedding at the castle of Riomaggiore, officated by a queer queen. There is only one reason why I would be willing to change my life and city: love. For the rest, the quality of life here is unparalleled in the world. 
I also dream of having a child with assisted fertilization, I talked about it with my family and they agree. Who would have thought? Just think, the first time my parents referred to one of my potential "partners" was when I was 42 years old — just a few weeks ago.
The last time I was on stage was in 2009, at the Sistine theater in Rome. I was acting the part of Count Fersen in the Lady Oscar show. The first time I was on stage was when I was 7 and on "Saturday at the Zecchino d'Oro," a famous TV show for kids in Italy. 
My life has always been a bit of a roller coaster, it's only now that I really long for serenity. I'm drinking this spritz right now only to make the conversation more fluid, to let down some inhibitory brakes. What I consider my greatest success is certainly my restaurant, 'Mamma Mia.' It was brave of me to set up a venue in Riomaggiore and to name it after a musical —  and what a musical, by the way — it was definitely something unheard of. Fried fish and Latin music, can you imagine the havoc it wreaked in the village? And yet, South American couples used to stop by to dance outside the venue. 
By nature, I am someone who always imposes himself in a very strong way, but I do also know when to go back. I sold the restaurant when we were at the crest of the wave, and I sold it to Chinese people — this too, in its own way, was something new in the independent and self-sufficient Cinque Terre. 
Beyond the meetings in my artistic and professional path, I wouldn't be the person I am today without my mother.
To me, my mother represents the quintessence of strength, while bearing the cross of suffering the way Catholic church taught us.
For what, then? She's waiting for a wonderful afterlife that — between us, we can say it — will never come. And yet, she's always there with an extra smile for everyone. Just like me, like the lotus from the mud. 
The most significant day for me in this place was August 8, 2013, when I organized the 'Briomaggiore' event which brought more than 1,400 people to the village. By all accounts, it was the first time that the spirit of the grape festival was felt again, a tradition that was eventually brought back to the village. 
We had no money, so we decided to decorate all the doors just with white sheets. The next morning I saw the town completely covered in white, with tourists also laying handkerchiefs to be part of the party: I cried like a baby. 
The last poem of my book is dedicated to Riomaggiore. It couldn't be otherwise, for me this place was my beginning and I cannot imagine an end that does not encompass it."