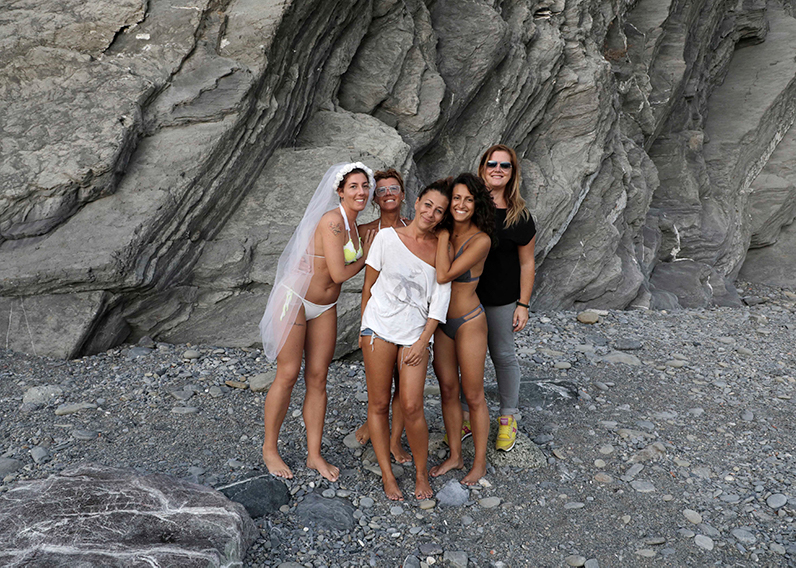 14 Apr

Nicole

"I never imagined I would get married one day, especially after my little girl was born 4 years ago. Since the day of the accident, I realized I'd be alone to raise her and everything changed. Life became incredibly tough and I didn't know what to do, I did a lot of stupid things. Luckily, my friends rescued me — those same friends are here with me this evening.  
I've known my future husband for years, our families have been close for a long time.
Everything came about in such a natural way, he was so delicate and kind in how he approached me. I'm sure our everyday lives won't change much, my daughter already calls him dad. This wedding is just a way of giving greater importance to the feelings we share.
We have organized everything last-minute and we won't have many guests.
He runs a beach club nearby now but he was pretty popular in the past, everyone in town knows who he is. I would like to have another child but I live day by day. The accident taught me this. Try to have happy days, one at a time. Starting with that of our marriage, of course."