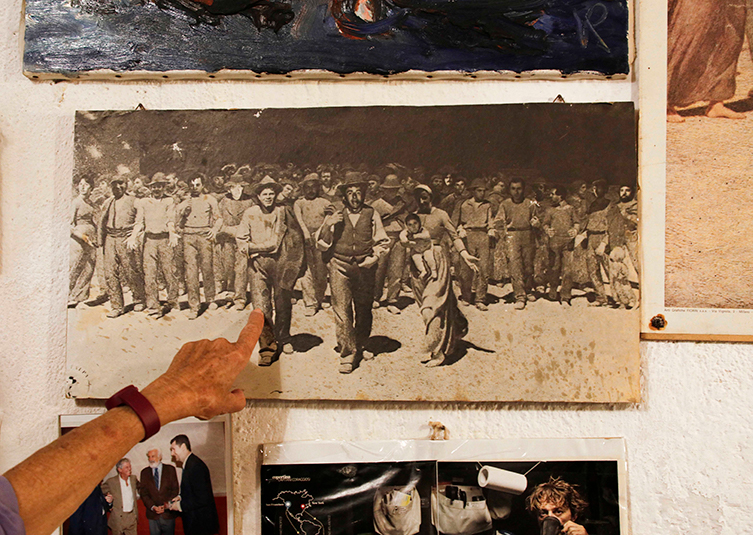 14 Apr

Grazia

"I am from Varallo Valsesia in northern Italy, but I have been coming here for 40 years. We bought a house and a cellar here and we have a small plot of land where we harvest the grapes, like we are doing right now. 
Our annual production is around 400 bottles but we don't sell them, we give them away.
We still have a label printed, though.  My husband is the kind of person you'd expect to find in Switzerland as he takes great care with the details, we both like for things to be done right. I collect kitsch objects from all over the world.  For the last election, my daughter gave me this green dwarf.  I put the sticker of the first Obama campaign on the door, I like to lay my cards on the table.  Where are you from, La Spezia?  It's a lucky place, surrounded by an enchanting landscape and the city is still authentic — there's a fabric shop, a button shop, and then what an amazing fish market!  I spend more time here in the cellar than in our home. 
Do you see that rock at the back? I love it and it's not at all humid.
You guys have such unbelievable places, did I already tell you how lucky you are?"